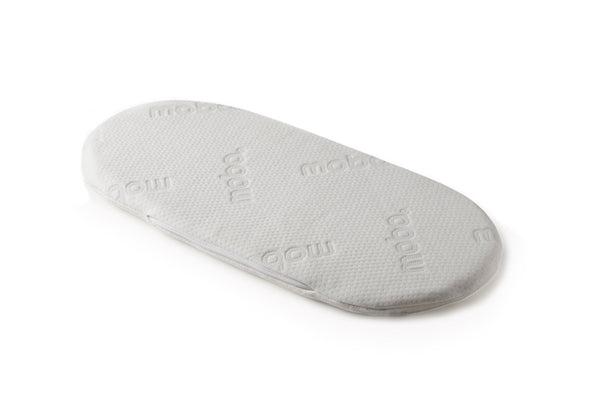 Our unique Moba® mattress has a soft touch knitted top cover that promotes air circulation which helps prevent overheating and maximises breathability for your baby. The mattress is lined with a breathable, water-repellent fabric which keeps the mattress interior fresh and clean and protects mattress from fungal and bacterial contamination. The foam core is dent-resistant and orthopaedic, offering excellent support to a baby's growing spine. Our Moba® mattress is hypoallergenic and PVC free so it is perfect for babies with allegeries. Top cover can be machine washed at 60 degrees, which is the temperature that dust mites are killed, this helps prevent allergies such as asthma and eczema. The mattress is also reversible.
Our Moba mattress is 70cm x 30cm x 3cm.
It conforms to BS1877-10:2011+A1:2012 and BS7177:2008+A1:2011 for domestic use.
(image may differ from product)